hey you guys its december and i am kinda of in a pickle here.
my laptop hasn't been doing so well, it tends to shut down and blue screens alot on me whenever i move it just the slightest... and it's just getting worse. I've been loseing files or they become corrupted.
i took it to the tech shop and they also said it needs to be replaced so that sucks and because of that i will have very little money for the holidays or none.
so thats why I am opening commissions to help cover the expenses for the new laptop... i will greatly appreciate any help given<3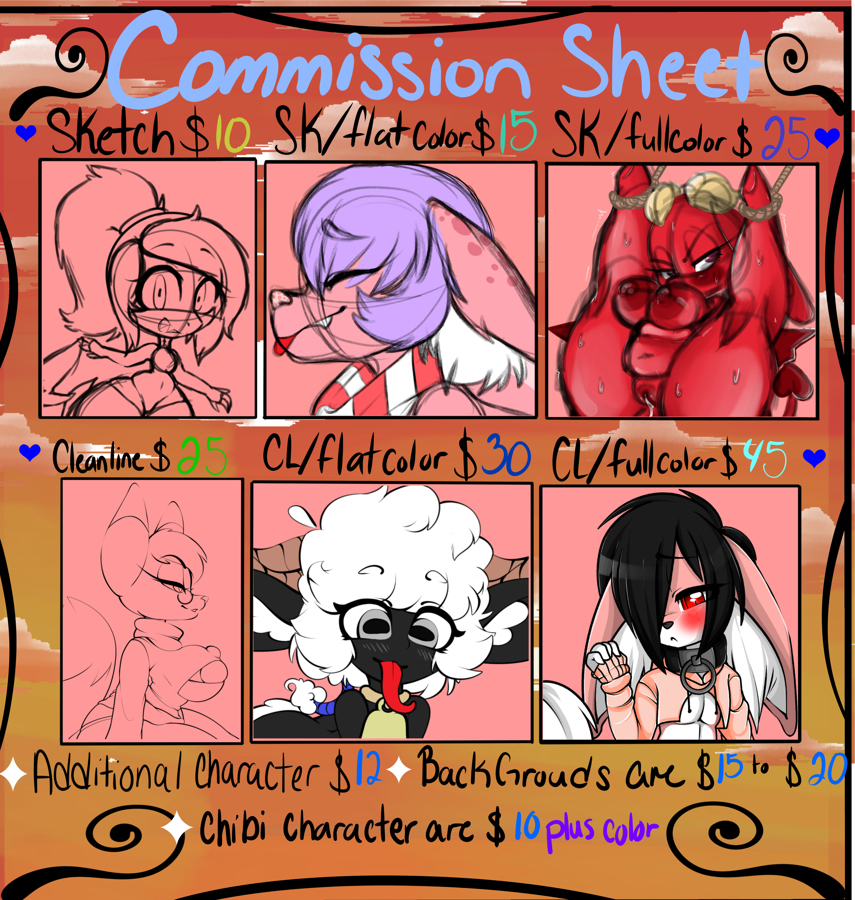 If you guys have any questions about anything, please feel free to shoot me a message over on these sites:
 - PIXIV / https://pixiv.net/member.php?id=22878307
 - PICZEL / https://piczel.tv/watch/angel_face2005
 - FURAFFINITY / https://furaffinity.net/user/angelface2005/
 - NEWGROUNDS / https://kimmya.newgrounds.com
 - TWITTER / https://twitter.com/AngelFace20056
PLEASE spread the word! Any help is great! Please and thank you guys >3< b ~ <3